RONALD WAYNE BIOGRAPHY
A Musical Journey from Coast to Coast
Ronald Wayne was born in Los Angeles and was raised a mile from Disneyland. Ronald was in a unique place at a unique time in music history. Hendrix, Joplin, The Birds, The Doors, Cream, The James Cotton Blues Band, and Buddy Rich were all there in southern California. But there was one act that stood out, Albert King, BB's brother, played blues with several sets of jazz. The Hammond B3 organ player was doing things that The Dave Clark 5 wasn't, and Ronald fell in love with that instrument and started a lifelong affair with the B3 and jazz. 
His first real band, Summerstock, really wanted to get a gig at Disneyland. Back in the day, they had a stage that came up out of the ground with a band playing. Very cool! But it was 1967, and Disney did not allow any long or facial hair at that time for that wholesome look, so he set out to take the ultimate photo to submit for the job. Hair pinned behind their heads, clean shaven wholesome fellows all. 
See the photo, from left to right. Larry Heinze (bass), Brian Wachs (guitar), Mark Trimble (Lead Vocalist), Paul Voss (drums) and Ronald Wayne (keyboards). 
Well…that gig did not materialize but Ronald's new gig with Brandywine did. Smokey bars, club and wedding gigs went on for several years, but the corporate world beckoned to several of the band members. They tried for several years to play The Whiskey A Go Go on Sunset in Hollywood. After all, that's where so many big acts got their start. 
But it was not to be.
The final gig was at Hollywood's Bachelor Ball, held at The Beverly Hilton Hotel in Beverly Hills (Golden Globes Venue). Complete with an orchestra, the group featured a long non-stop set of the rock opera Tommy (Pin Ball Wizard). The staff wouldn't let some raggedy musicians roll Ronald's Hammond B3 into the front door and insisted that all the equipment needed to go up a two-story fire escape behind the stage, including the Hammond. Hollywood starlets and their dates kept them up playing all night. Going out in style ending of one career for Ronald and the beginnings of another. 
Ronald, as an Award-Winning architect, thrived designing and building homes in the mountains of Santa Cruz, California, and raised a family there. Music was everywhere in Santa Cruz. Ronald had some great influences on his music. Dr. John, The Brecker Brothers, Randy Brecker, Santana, Queen Latifah, The Doobie Brothers, and Lacy J Dalton. Jazz musicians could be heard outside on the mall with Don McCaslin's trio. McCaslin inspired "Cooper House Afternoon" in the "Of Planets" album.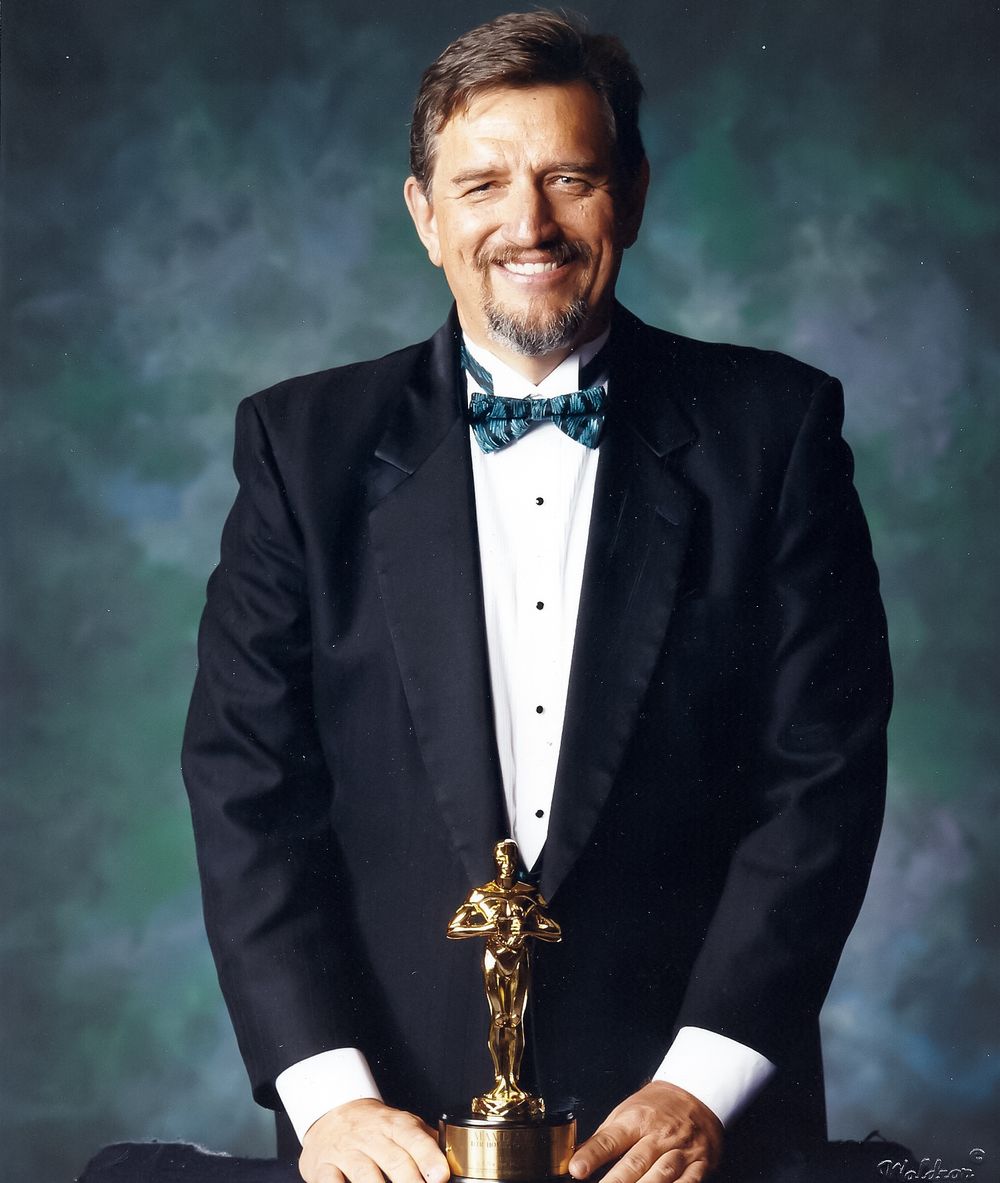 Ronald's Hammond B3 organ stayed in retirement, but eventually called to him stimulating writing and playing jazz for himself. He lost his 6-year-old daughter, Taundra Leigh (song by the same name in OF Planets), to Cystic Fibrosis, and lost a home to a massive mud slide at Love Creek. We know that writers and musicians excel when they are in stress and life calls the shots none of us ever want. Ronald played his song to "Taundra Leigh" and for himself on the piano every time he thought of her, for years. That loss hit Ronald hard, but she kept his interest in music alive. Thanks Baby Girl! 
Ronald sold his beloved Hammond B3 in Colorado while on his way east for some fast cash. Crushed by the loss of his Hammond, he would replace it soon with new less weighty keyboards. With his wife Colleen, they headed east to the beach in South Carolina and newfound tunes to play. 
Now the revival of his music career is here, a journey spanning 5 decades. Ronald says that building a great jazz tune is like building a house, laying down a good foundation and building from there. You can hear influences like Chicago in his punchy brass parts, guitar leads from Joe Bonamassa or Carlos Santana, searing organ from Jimmy Smith, punchy Hammond parts like Latchy Doley, and Ronald's own vision of "smooth jazz with a twist." All musical instruments and parts played by Ronald. Written and recorded in Myrtle Beach, South Carolina, RW Studios, steps to the Atlantic Ocean. New jazz-oriented music was taking shape. 
In 2020, Ronald found new equipment and friends in his studio and began a series of new tunes. With mastering from Fuzzywallz Mastering in Seattle, new material took shape and flourished. The covid days were long, giving Ronald extensive time for writing and producing. Between 2021-22 he produced two new albums "Hotter Than the Sun" and "Your Room". The new sound included some, larger than life, brass sections, and backup jazz singers all very difficult to squeeze into a modest studio space. 
Teaming up with Alex Markham in London for recording software administration, and working with Steinberg software in Germany, gave the new albums fresh life and an all new sound. 
An exciting time, Ronald is releasing music on a regular basis and producing some of his the best of smooth jazz ever. '23 and '24 will see over 30 releases, singles, EPs and albums. From serious jazz to danceable, and melodic to funk, his music has something for everyone to enjoy. Don't miss out on smooth jazz music….that sometimes rocks…. from Ronald Wayne.